¡Hola babies! Me gusta poder subirles entradas más seguido y como les había dicho antes, tenía pensado hacer una entrada en donde les mencionara algunas marcas de cosméticos que no solo son super lindas en presentación y buenísimas en calidad sino también son Cruelty Free y algunas de ellas incluso veganas. La mayoría de estas marcas la he probado e incluso tengo algunos artículos que compré porque no me resistí de lo hermosos que son. Poco a poco hay más marcas que son cruelty free, y las puedes encontrar en lugares como Sephora o sino en sus tiendas online, todos los puedes comprar originales ya sea en sus sitios oficiales o con sus distribuidores. Si aún no conocías a algunas de estas marcas les dejo su descripción así como algunos de los artículos que pueden comprar o de los que yo tengo y he amado. ¡Espero les guste!
Hi babies! I like to be able to post more entries for you, at least once a week, as I told you before I wanted to post an entry where I talk you about makeup brands that are not only super cute in their presentation but also Cruelty Free and even some of them are vegan. Most of the brand I've tried before and I just couldn't resist to order their items cause they are just too cute. Little by little more brands have become Cruelty Free and that's amazing, most of them you can find them in places like Sephora or their own online sites, you can also buy their products on the official distribution stores. If you still didn't know any of these brands I'll let you the description bellow of their names and some of the items that you can find. Hope you like it!
Independientemente de los "dramas" que han tenido los fundadores o CEO de las marcas (si les gusta el Tea habrán sabido de algunos chismes) los productos que tienen estas marcas son muy buenos y la mayoría de estos no solo son Cruelty Free sino Veganos, ¿cuál es la diferencia entre estos dos? Cuando son Cruelty Free quiere decir que no son testados en animales para su desarrollo, cuando son veganos no solo no son testados en animales sino también no utilizan a las cochinillas americanas en la elaboración de los colores rojizos (ya que usando estos bichitos secos se hace el color carmín, sino utilizan colorantes para lograr estos tonos (aunque puede manchar un poco, es decir, que el color dejé una sombra aún después de desmaquillarse, pero nada permanente ni alarmante). Haciendo clic en las imágenes pueden ir directo a las tiendas para echarles un ojito a todo lo que tienen disponibles.
Regarless of the personal "drama" that some of the brands have had on the past (if you like the tea you might have know some of the gossip) their products are really good and most of them are also vegan. What's the difference between Cruelty Free and vegan? Cruelty free means that they do not test their products on animals, vegan brands not only do not do this but also do not use little tiny "bugs" to make the pigment of the red shadows, they use another chemicals that are also pretty good, not harmful but they can stain your eye a little bit but nothing to be affraid of.
Hacemos el maquillaje un poco diferente en Lime Crime. Como estatus de culto, primeros en maquillaje digital y color de cabello. Fundado por la visionaria Doe Deere en 2008, nuestra misión es crear productos y experiencias que te transporten a un magico mundo en donde puedas expresarte, experimentar cada color del arcoiris y escapar de parecerse a todos los demás. Somos conocidos por crear tendencias de colores e innovadores, desde nuestros famosos Velvetines, uno de los primeros labiales líquidos matte, hasta nuestros más vendidas paletas de sombras Venus las cuales empezaron la tendencia de los rojos grunge, hasta los brillantes Diamond Crushes hasta nuestros ganadores Unicorn Hair Color. Nosotros diseñamos, manufacturamos y ensamblamos nuestros productos de calidad en Los Angeles, usando ingredientes de origen mundial para un mejor desempeño y mejor color. Certificado por PETA vegano y cruelty free, nuestro maquillaje y todos sus ingredientes nunca fueron testeados en animales. Después de todo, somos el maquillaje para unicornios.
We do beauty differently at Lime Crime. As a cult-status, digital-first makeup and hair color brand, we're here to unleash what makes you unique. Founded by makeup visionary Doe Deere in 2008, our mission is to create products and experiences that transport you to a magical world where you can express yourself unapologetically, experiment with every color of the rainbow and escape from looking like everyone else. We're known for creating colorful trends and innovations that have taken the industry by storm, from our famed Velvetines, one of the first liquid matte lipsticks, to our best-selling Venus palettes which started the reddish grunge rage, to the sparkle of Diamond Crushers to our award-winning Unicorn Hair Color. We design, manufacture and assemble our quality products right here in Los Angeles, using globally-sourced ingredients for high performance wear and high color pay-off. Certified vegan and cruelty-free brand by both PETA and Leaping Bunny, our makeup and all of its ingredients are never tested on animals. After all, we are the makeup for unicorns.
Conocía a Lime Crime desde hace unos años pero no me había animado a pedir nada de ahí, principalmente porque no realizan envíos a México, pero después de que lanzaron las Pocket Candy Palletes no me pude resistir a pedir una y por fin probar sus cosméticos. En esa ocasión no sabía que tenían una tienda que distrubuye sus cosméticos en México, así que lo pedí a través de un shopping service a la tienda
Cherry Cupcake Store
, después leyendo más detenidamente su información vi
VORANA
es la tienda que distrubuye sus cosméticos, aunque la desventaja es que no tienen todos sus productos en su tienda y algunas colecciones tardan un poco más en salir en su sitio. Una vez me animé de pedir de VORANA (que además también distribuyen los cosméticos de Sugarpill) ya que quería pedir la paleta de los Little Twin Star porque la que había pedido anteriormente en shopping service se rompió, en VORANA estaba en descuento así que aproveché y además para obtener el envío gratis pedí un gloss de Lime Crime porque le traía muchísimas ganas. Mi pedido llegó el mismo día que lo ordené y en perfectas condiciones, así que si se animan a pedir algo de Lime Crime aquí pueden hacerlo. En cuanto a la pigmentación de sus productos puedo decir que es realmente buena, no soy ninguna experta en maquillaje pero a comparación de otras paletas que he usando ya sean las japonesas, coreanas y una que otra marca drugstore las paletas que probé tienen muy buena pigmentación, casi no tiene fall out y duran todo el día.
I knew Lime Crime since a few years ago, but I never get the chance to order from here mainly because they do not ship to Mexico, but after they lunch the Pocket Candy Pallets I just couldn't resist and I ordered one, the Plump one. In that time I ordered the pallete from the shopping service of Cherry Cupcake Store, after reading the information on their page I found out that they have a official store that distributes their cosmetics to Mexico, VORANA. The only bad side about it is that they do not have all their products or sometimes its takes them a little bit to update the new collections launches. The time that I order from VORANA I purchased the pallette of the little twin stars (cause the one that I had before it broke and they where having a sale so I took the chance) and the cherry gloss cause I was dying to try it, and I received it the same day of my purchased, they really do have excellent service. About the quality of their products is really amazing, well I'm not an expert but I can tell the difference of the shadows I've used before, they have a lot of pigment and they do last a lot, they do not have a lot ot fall out since they are quite pressed.
Sugarpill Cosmetics combina su amor por los animales y el color en sus productos ricos en pigmento y cruelty free. Sus tonos intensos y dramáticos son ideales para librarse de las convenciones sociales y crear looks increíbles. Sombras, lipsticks y pestañas, son sólo algunos de los productos que destacan. Con empaques ultra-divertidos y un estilo mega kawaii, todos sus cosméticos son 100% veganos y de la más alta calidad y duración.
Sugarpill is a cruelty-free line of bold, innovative, and richly pigmented cosmetics. We make unapologetically cute makeup for beauty rebels who can't help but stand out from the crowd! We believe in the freedom of limitless self-expression through makeup.
Al igual que Lime Crime conocí esta marca a través de Instagram y por sus diseños super cute pero no me había animado a pedir nada pues tampoco hacen envíos a México, fue hasta que anunciaron la colaboración que iban a tener de los little twin stars y que iba a ser edición limitada no me pude resistir más y ordené el set completo igualmente a través del shopping services de
Cherry Cupcake Store
. Ya después al ver la página de VORANA fue que vi que también son distribuidores oficiales de esta marca. Hasta el momento de ellos solo tengo esta colaboración de LTS sin embargo he visto y leído reviews de sus sombras y labiales en donde dicen lo buenos que son, ya que son altamente pigmentados, no solo cruelty free sino veganos. En cuanto a los productos que yo tengo estoy totalmente de acuerdo, son bastante pigmentadas las sombras, son un poco más sueltas no tan comprimidas por eso tienen un poco más de fall out pero se combinan muy bien y duran todo el rato.
Just as Lime Crime I knew this brand through Instagram and because of their super cute designs but I didn't order cause they do not ship to Mexico, it was until they announced their collaboration with Little Twin Stars and I just couldn't resist and ordered through the shopping service of Cherry Cupcake Store. Then after I got to see the store of VORANA I noticed that they are also distributors of sugarpill. For the moment I only have the set of the collab of LTS, but I have read reviews of their others shadows and lipsticks and they said that are amazing and I agree, the pigment is really good, they have a little more fall out than the ones of Lime Crime but that is cause they are that pressed, but they do last a lot.
Había un tiempo en los 90's cuando la oscuridad estaba por todas partes y el rojo y rosa tenían mala reputación. Jerrod Blandino y Jeremy Johnson no impresionados y afligidos por la seriedad en la industria de cosméticos anhelaban empezar una compañía que trajera el glamour y feminidad. Inspirados en el amor de Paris, la feminidad y el poder transformativo del maquillaje ellos crearon Too Faced, una marca boutique con grandes sueños. Hoy, Too Faced ha crecido a ser un líder en la industria de la belleza, creando cosméticos innovadores y cruelty free que las mujeres aman usar. Con Jeremy como CEO y Jerrod como jefe creativo, su espiritu rebelde, un enfoque visionario y un inesperado humor define la marca hasta el día de hoy.
There was a time in the '90s when darkness was all the rage and pink had a bad rep. Enter Jerrod Blandino and Jeremy Johnson. Unimpressed and distressed by the too-serious-state of the cosmetics industry, they longed to start a company that brought back unapologetic glamour and femininity. Inspired by a love of Paris, unabashed girliness and the transformative power of cosmetics, they created Too Faced, a boutique brand with big dreams. Today, Too Faced has grown into a leader within the beauty industry, creating innovative cruelty-free cosmetics that women love to wear.
With Jeremy as CEO/Action Man and Jerrod as Chief Creative Officer/Dreamer, their rebellious spirit, visionary focus and unexpected humor define the brand to this day.
A Too Faced lo conocí gracias a Tumblr, todas habremos visto en algún punto la paleta de Chocolate Bar que se volvió famosa por su diseño de una barra de chocolate y las sombras en forma de corazón. Más adelante fui conociendo sus cosméticos gracias a Instagram, desgraciadamente en mi ciudad no llegaba la marca, pues no en todos los Liverpool la puedes encontrar y hasta hace unos meses no había ni un solo Sephora, fue cuando viajé a la CDMX que por fin visité mi primer Sephora y me animé a comprar un iluminador (Love Light en tono Ray of Light) y, aunque no es el iluminador más deslumbrante que existe en el mercado es un muy buen iluminador cuya presentación es totalmente adorable. Sí, sus precios son un poco más caros que Lime Crime o Sugarpill pero definitivamente sus presentaciones son totalmente elegantes y con un toque femenimo, a mi en lo personal me encantan, ya tengo un nuevo blush de ahí que estoy esperando con ansias probar. Además varios de sus productos principalemente correctores y bases tienen muy buenos reviews entre los guru's, me muero por probar más de ellos, definitvamente sus productos base son de los mejores.
I got to know Too Faced thanks to Tumblr, we all have seen the chocolate bar palette that went viral a few years ago because of it's presentation and since then other of their products has became popular. Then I got to know more of them through Instagram, unfortunately I couldn't get this brand on my city, they don't have it on Liverpool and until a couple months ago there was no Sephora in my city so when I went to CDMX I visited the Sephota and I couldn't resist to buy a highlight (Love Light in shade Ray of Light), is not the most illuminant highlight but the presentation is just amazing and super lovely. Yes, their prices are a little high, more than Lime Crime or Sugarpill but definitely theire presentations are worth it, they look so elegant and girly, I already have a blush and I'm dying to try it, just waiting the right time. Their best products are the bases and concelears, I've seen some really good reviews and I can't wait to give it a try.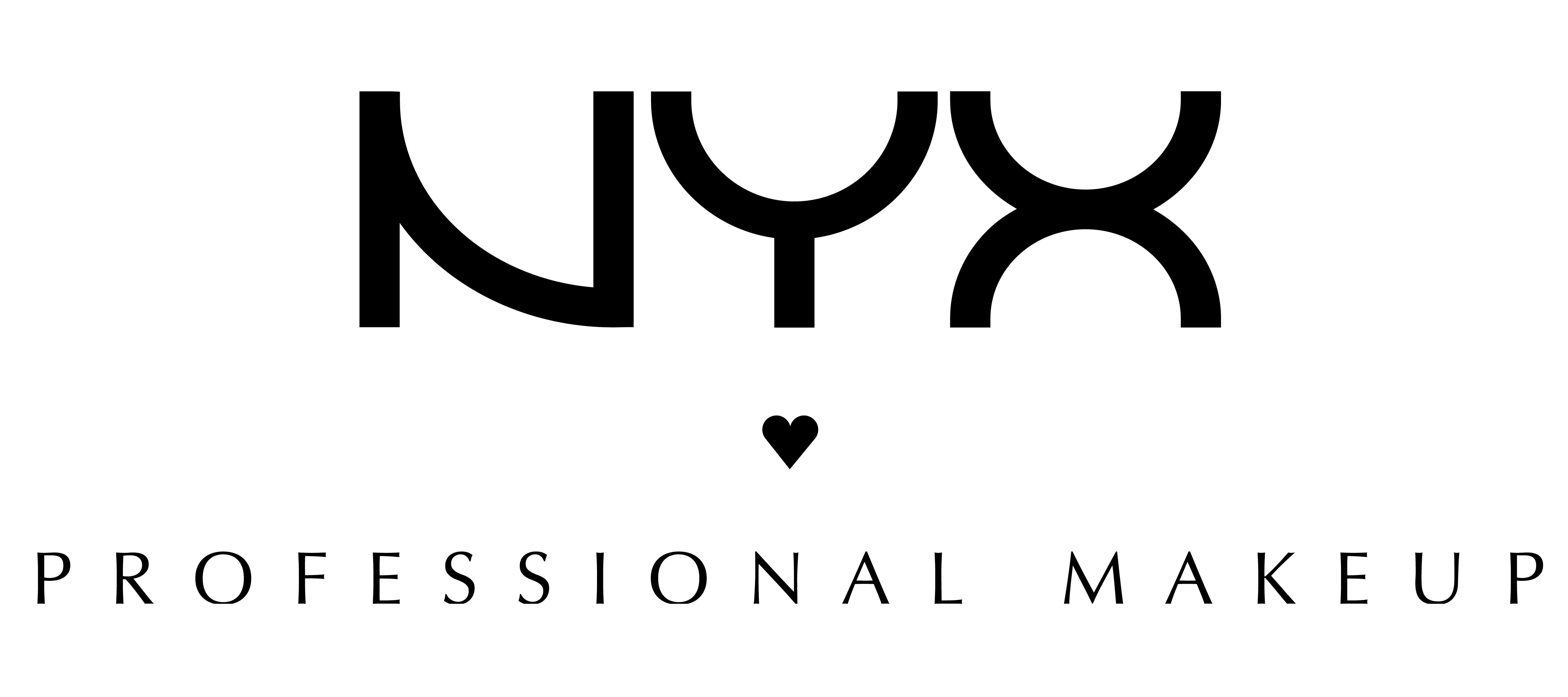 NYX Professional Makeup es una marca de maquillaje moderna y de aspecto digital que está a la vanguardia de las tendencias de belleza emergentes de hoy. NYX Professional Makeup, un líder en la industria global de cosméticos, es una línea de maquillaje profesional asequible con todos los tonos, colores y herramientas necesarios para crear arte en todos los niveles. Arraigada en una herencia artística profesional, NYX Professional Makeup tiene un exitoso enfoque multicanal en la vanguardia de lo digital y el comercio minorista. NYX Professional Makeup, pionera en las redes sociales, es una de las marcas más influyentes y mejor clasificadas, seguida de las mejores vloggers de belleza, estrellas de Instagram y sus millones de fanáticos. Con sede en el corazón de Los Ángeles, NYX Professional Makeup es una marca global disponible en más de 70 países en miles de tiendas minoristas que incluyen tiendas especializadas en belleza y moda, tiendas independientes y tiendas de productos de belleza, así como en www.nyxcosmetics.com.
NYX Professional Makeup is a modern, digitally native makeup brand on the forefront of today's emerging beauty trends. A leader in the global color cosmetics industry, NYX Professional Makeup is an affordable professional makeup line with every shade, color and tool needed to create makeup artistry at every level. Rooted in a professional artistry heritage, NYX Professional Makeup boasts a successful multi-channel approach at the forefront of digital and retail. A social media pioneer, NYX Professional Makeup is one of the most influential and top-ranked brands, and is followed by top beauty vloggers, Instagram stars, and their millions of fans. While headquartered in the heart of Los Angeles, NYX Professional Makeup is a global brand available in over 70 countries at thousands of retailers consisting of specialty beauty and fashion stores, freestanding shops, and beauty supply stores as well as on www.nyxcosmetics.com.
A NYX lo conocía desde hace ya bastante años, de hecho una vez anteriormente se los mencioné en el blog sobre marcas de maquillaje no coreanas recomendadas, y desde entonces la marca a crecido muchísimo. Conocida por la buena calidad, alta pigmentación y precio accesible entre los gurús de maquillaje. He probado labiales y sombras de esta marca, han resultado buenísimos, en especial los labiales, también he visto varias recomendaciones de las bases de maquillaje y afortunadamente ha hay una amplia gana de tonos así que sin duda puedes encontrar el que quede perfecto para ti.
I knew NYX since a while ago, actually one time I mentioned on the blog when I talked you about non-korean makeup brands that I recommend you and since then the brand has grown so much. Is best known for great quality, high pigmentation and affortable price between the beauty gurus. I've tried the lipstick and they are so good, the matte one really last so long, can't wait to try their bases, they have such a long range of skin colours.
Colourpop nació, creció y se hizo con amor en la Ciudad de los Ángeles. Fundada en 2014 por Seed Beauty, nos enorgullecemos de ser amigables con las billeteras y aprobadas por Bunny. Probamos nuestros productos de la mejor manera posible, dejando que los bebés de piel sean bebés de piel y experimenten con personas (¡la gente de ColourPop HQ para ser exactos!).
Colourpop was born, raised and made with love in the City of Angels. Founded in 2014 by Seed Beauty, we pride ourselves on being wallet friendly and bunny approved. We test our products in the nicest way possible, leaving fur babies to be fur babies and experimenting on people instead (the people at ColourPop HQ to be exact!).
Esta marca para ser sincera no la he probado, la conocí igual gracias a Instagram pero hasta el momento todavía no ordeno nada, sin embargo ya le tengo echado el ojito a una paleta de sombras que se llama Oh La La por los tonos rosados que me encantan. Además vi un review de
Juli
en donde recomendaba también las sombras tipo Jelly, y por eso me animé aún más a revisar su tienda y lo que tenían, afortunadamente sí tienen para enviar a México. Tal vez cuando regresé de Japón ahora sí me anime a pedir unas sombras porque por el momento no quiero hacer más gasto, pero definitivamente se va a mi lista de maquillaje que compraré.
To be honest I haven't had the chance to try this brand yet, I knew it also from Instagram but until the moment I have no ordered anything, but I checked out their products, I got my eye on the palette Oh La La because the pink tone, I just love it. Also I saw a review of Juli in which she talks about the jelly shadows and how good they are, that's why I looked up even mpre into their site and I noticed that they do ship to Mexico. Maybe when I get back from Japan I will order the shadow palette, cause right now I don't want to spent any more money than I have to.
¿Conocían alguna de estas marcas? Todo lo que tienen disponible se ve totalmente hermoso, mi favorita de estas cinco está entre Lime Crime y Too Faced, ambas son tan perfectas aunque creo que LC me gana por un poquito, por el precio, es un poco más accesible que TF. Tal vez estas marcas puedan sonar un poco caras pero a la larga es una muy buena inversión, no solo obtienes un grandioso producto sino que ayudas a concientizar sobre el testeo en animales y la utilización de estos en la industria de la belleza. Espero pronto hacerles reviews de los artículos que compré, ya que los tengo en mis manitas quiero poder ya usarlos. ¿Conocen alguna otra marca vegana o cruelty free que me recomienden? Dejen sus sugerencias en los comentarios, se los agradecería un montón. No olviden suscribirse al blog y a mis redes sociales, las pueden encontrar abajo o buscarme como Sandra Inoue. ¡Muchas gracias por todo el amor y apoyo siempre! ❤
Did you know any of these brands? All they have available are so perfect and cute, my fav brand is between Lime Crime and Too Faced, maybe LC wins by a little bit because of their prices, TF is a little more expensive. All this brand may not be so cheap as we would like it to be but is a great invesment, you are not only getting an amazing product but also helping to people noticed that is not ok to use animals for testing beauty products. Hope to review soon all the products that I just got, can't wait! Do you know another makeup brand that is cruelty free or vegan? Please let me know on the comments bellow, I will love to know more brands. Don't forget to suscribe to my blog and follow me on my social media, you can find it bellow or look me up as Sandra Inoue. Thank you so much for all the love and support always ❤